Joseph Eliezer, Author & Counsellor
Challenge: Focusing his marketing efforts between his counselling business and being an author.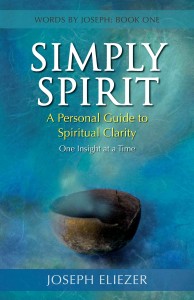 Result: A step-by-step marketing plan complete with strategic positioning.
His words: "Working with Gordon turned into a very fortuitous experience for me and my company. He helped me develop my marketing approach in a very expedient manner, and I began to see the results I was looking for much quicker than I anticipated. His unyielding support and enthusiasm has stayed with me long after the work was completed. He consistently offers sound advice and is there when I need him to be."  
Beach House Theatre
Challenge: Launch of an outdoor theatre group in Crescent Beach, BC
Result: Design & creation of a new logo, website, and promotional materials.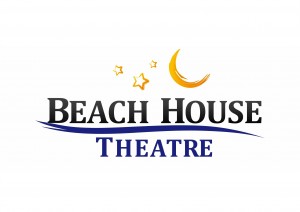 Their words: "Gordon was a fantastic help! He was well-organized and kept me on-track for each project. He figured out exactly what we needed and helped us with everything from the look and feel, to every last detail including figuring out ways to save us money.  We couldn't have done it without him!"   Candace Radcliffe, Artistic Director
Danenhower Farms
Challenge: A way to sell their organic fruit directly to consumers.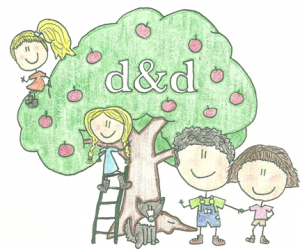 Result: A strategic marketing plan introducing the "Fundraise with Fruit" program and creation of a new website.
Their words: "Gordon figured out a great way to sell our fruit directly to the people who wanted it most.  This gets us a fair value for what we grow and people can enjoy our wonderful fruit.  We were blown away by his work on our website. It's better than we had imagined and the feedback is incredible." Fred Danenhower
All Inclusive Horsemanship
Challenge: Introducing a new business launch their specialized services
Result: A marketing plan with a variety of tactics that generated trial and interest in their programs.


Their words: "Wow. What can I say? Gordon has been amazing for me. He has helped me so much figuring out what my marketing should be, keeping organized and giving me the confidence to try marketing I that never would have before.  His positive attitude has helped many times when I feel overwhelmed. I'm glad he's on my side!" Miriam Grob, Owner and Head Coach
Gastown Physiotherapy & Pilates
Challenge:  After using Facebook & Twitter for more than one year, they were seeking new methods to engage their clients through social media.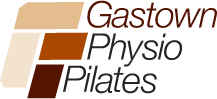 Result: A social media plan designed to generate new business and strengthen connections with their existing clients.
Their words: "Gordon created a plan that works for our busy office.  He had new ideas to try, with ways of measuring them.  He quickly understood what makes our office tick and what it takes to implement a plan.  Great work."  Mark Borslein, Owner, Gastown Physio & Pilates
City Farm Boy
Challenge: Marketing an urban farming business to the Vancouver area.
Result: Ongoing marketing support on a variety of projects.


Their words: "I have worked with Gordon for several years and he has provided many ideas of how to grow my business.  I turn to him for new marketing ideas and to provide guidance on the marketing I do myself." Ward Teulon, Owner & Operator
Tamea Burd Photography
Challenge: Looking for new ways to optimize her marketing and presentation.
Result: Ongoing recommendations in the marketing of her business.
Gordon is creative, friendly, personable and really committed to his clients. He listens to me and always has a slew of fresh ideas and suggestions.  He's absolutely amazing at taking rough ideas and turning them into successful marketing ideas for my business. I highly recommend him!"

Pro-bono Marketing
Gordon believes in giving back to the city he lives in.  He volunteers his time as a marketer for a few Vancouver organizations.
Robert Lee YMCA
Challenge: To promote YMCA Healthy Kids day at the new Robert Lee YMCA Facility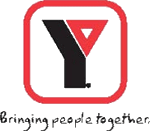 Result: Gordon Goldsmith created a communication plan and a template for future events. He Their words: "Gordon graciously volunteered his time to help us promote our first annual Robert Lee YMCA Healthy Kids Day. With Gordon's communications plan in hand, our staff were able to hit the ground running and create a successful event.  Gordon's support and willingness to help was fantastic. Thank you Gordon!" Stacey Playle, Manager Development
Music in the Morning Concert Society – Member of the Board of Directors, Marketing Committee
Robert Lee YMCA – Youth Mean Business, Mentor
Charles Dickens Annex Elementary School – Creator of Fundraising Floor Hockey program
Awwww shucks.  More kind words:
Chiyoko Kakino, Former VP of Marketing for White Spot Restaurants
"Gordon is a positive, energetic creative individual. He was particularly skilled at ensuring local marketing plans complimented company wide marketing efforts, and excelled at developing ideas along with identifying partner and promotional activities."
Francis Waller, Gap Management
"Gordon's skills in marketing and attention to detail brings his client's the perspective they need. I would recommend his range of services because he is professional, intelligent and ethical. Business owners need a well-rounded marketer to navigate their company in very competitive segments. Through the executable plans Gord delivers, and his follow-through, his clients get the advantage that can give a significant boost in the right direction."
Douglas Pulver, CEO Flexstar Packaging (on work at Boxstar Industries)
"I was impressed with Gordon's ability to connect and understand the needs of our long-term customers and maximize their revenue.  In his first year, Gordon grew his territory by 104%, including a three-fold increase in sales from new accounts.  Gordon is an enthusiastic, self motivated and dedicated person."
Danielle Lovell, Owner, Lovell Relocation
"I first met Gordon in an entrepreneurship course we both attended. Gordon immediately stood out as someone with high energy, passion and creativity in his work. I've found conversations with Gordon about marketing for my own business very insightful and impactful. I would recommend him freely (and have often!)"
Arvin Jiminez, Financial Advisor, Sun Life
"Gord is knowledgable about marketing, cares about the success of his clients and loves helping people. Gordon focuses on the marketing areas that have the highest return on investment"
Diana Klejne, Realtor, Sutton Centre Realty
"Gordon is someone who really cares about what he does! He puts his clients needs first, and their satisfaction is key. He truly is a professional and I am confident to recommend his services to my family and friends anytime"