"What type of marketing do I prefer? The kind that makes my clients successful."
With over 15 years in sales & marketing, Gordon Goldsmith has a natural passion for helping businesses get results. A born-and-raised Vancouverite, he knows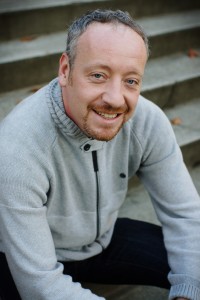 what it takes to turn good marketing ideas into sales.
From his first jobs as a teenager, he learned that marketing ideas are only effective if executed properly.  This was when he first became inspired about helping businesses plan and execute their dreams.
He graduated from the British Columbia Institute of Technology (BCIT) in Marketing Communications and worked for one of Vancouver's largest advertising agencies, TBWA Vancouver, now Station X, as an Account Executive.
He spent several years within the marketing department at White Spot Restaurants creating and executing local store marketing plans for specific restaurants and regions.  He worked firsthand to ensure that each restaurant connected to its community differently, just as every neighourhood and city in Vancouver is unique.
Working with small to large businesses, he was a Business Development Manager for Boxstar Industries (now part of The Great Little Box Company) and for Western Canada's largest publishing company, Canada Wide Media.
You can check out his full resume on his LinkedIn profile.
He lives in East Vancouver with his wife, 2 kids, a dog and some fish.
When he's not marketing, he follows the ups and down of the Vancouver Canucks, plays Ultimate Frisbee & squash and tries not to hurt himself fixing things around the house.  He wishes he had more time to write his blog The Marketing Goods.  At least he remembers to feed the fish.
 The rest of the team:
That depends on you. Gordon brings on the appropriate team members depending on individual client needs. Whether it's a social media project, website design, photography, writing or more, Gordon works with a talented pool of Vancouver freelancers that he selects from depending on the project.